Search
Second scientific publication on HONEUR is out!
20/05/2022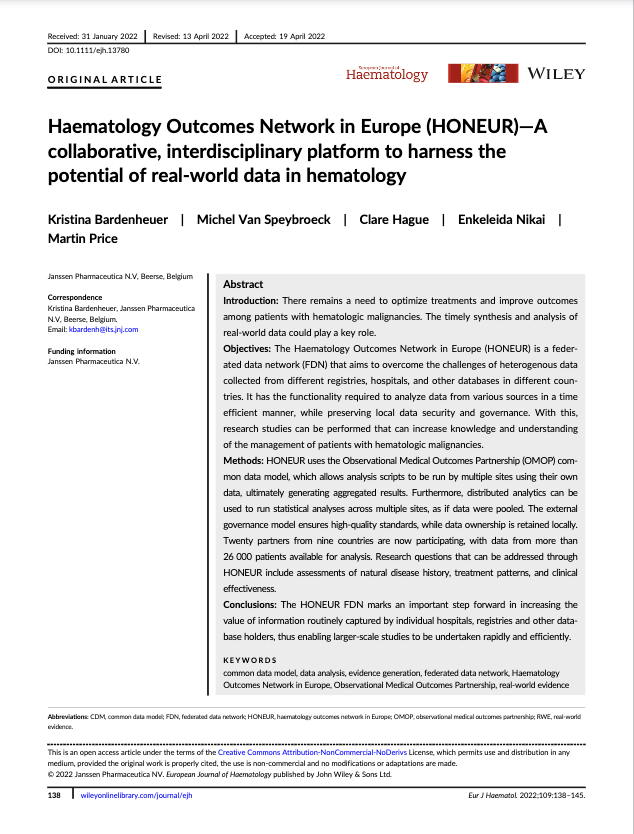 We are proud to inform you about our latest publication:
"Haematology Outcomes Network in Europe (HONEUR)—A collaborative, interdisciplinary platform to harness the potential of real-world data in hematology."
This publication provides deep insights into the need for a federated data network like HONEUR, and gives detailed insights into HONEUR's capabilities, the set-up, and governance model. It was accepted by the European Journal of Haematology in May 2022 and is available online and with open access. With this publication, we prove that the HONEUR FDN marks an important step forward in increasing the value of information routinely captured by individual hospitals, registries and other database holders, thus enabling larger-scale studies to be undertaken rapidly and efficiently.
back to all news