HONEUR: Second Site On Board!
Back HONEUR: Second Site On Board!
05/10/2018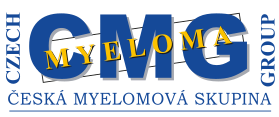 We are pleased to announce that we have signed the accession agreement to project HONEUR with Prof. Hajek from the Registry of Monoclonal Gammopathies (RMG) in the Czech Republic. The RMG, which is funded by the Czech Myeloma Group (CMG), was established in 2007 and has become one of the flagship projects of the Czech Myeloma group. To date, four parts of the registry are active - module for multiple myeloma (MM); monoclonal gammopathies of undetermined significance (MGUS); AL amyloidosis (ALA); and Waldeströms macroglobulinemia. The latter two had begun in 2014. Janssen and RMG are eagerly looking for scientific projects to collaboratively work on.
back to all news
ITEM CODE: RF-247386 | DATE OF PREPARATION: NOVEMBER 2022