HONEUR abstract at EHA 2023
Back HONEUR abstract at EHA 2023
08/06/2023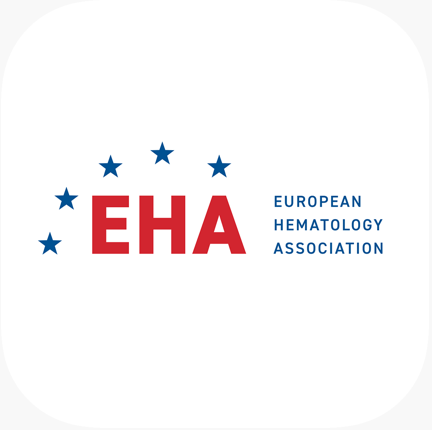 We would like to share a moment of pride and accomplishment as our HONEUR (Haematological Outcomes Network in Europe) analysis with title "Real-World Patient Characteristics and Survival Outcomes of Lenalidomide Refractory vs. Lenalidomide Exposed RRMM Patients in the HONEUR Federated Data Network" (link) was recently presented at the European Haematology Association (EHA) 2023 Congress, in Frankfurt – Germany.
The analysis builds on findings from our previous poster at ASH 2022, and highlights the need for effective new treatments that can prolong survival for Lenalidomide-refractory patients: it shows a worse survival prognosis and higher clinical unmet need in multiple myeloma patients who have become refractory to Lenalidomide, compared to Lenalidomide-exposed non-refractory patients in a real-world setting.
Special thanks goes to our HONEUR data partners Czech Myeloma Group and TriNetX Oncology, for their hard work and dedication to the HONEUR network.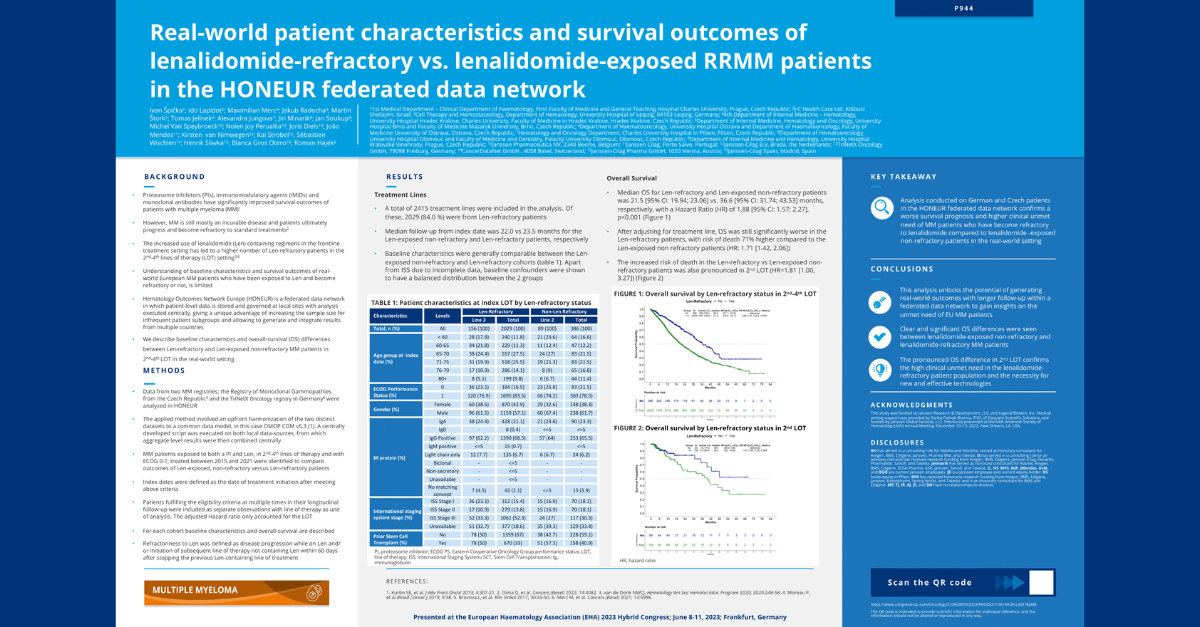 back to all news
ITEM CODE: RF-247386 | DATE OF PREPARATION: NOVEMBER 2022
ITEM CODE: RF-272618 | DATE OF PREPARATION: 28 JUNE 2023