2nd successful HONEUR Forum meeting
Back 2nd successful HONEUR Forum meeting
26/05/2023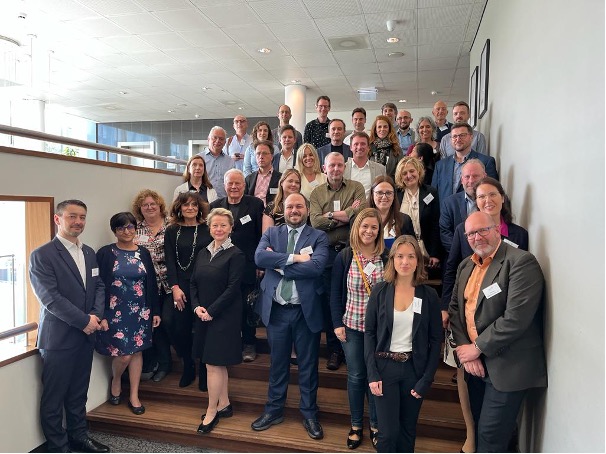 Exciting News! Our second hybrid HONEUR Forum, organized on 25-26 May 2023 in Amsterdam, was a success, and we couldn't be prouder of the progress we've made since our last Forum meeting in fostering collaborative research initiatives. Over 55 data partner representatives, hailing from various disciplines and bringing unique expertise to the table, joined us either in-person or virtually.
The meeting served as an effective platform for collaboration, enabling the sharing of research ideas, building professional connections, and setting clear action items for future endeavours.
Special thanks goes to our esteemed guest speakers: Ms. Solène Clavreul (Myeloma Patients Europe), Dr. Claudio Cerchione (IRST Meldola), Prof. Dr. Raymond Powles and Ms. Linda Little (Cancer Centre London), Prof. Dr. Roman Hajek (Czech Myeloma Group), Prof. Dr. Miguel-Angel Mayer Pujadas (Hospital Del Mar), and Prof. Peter Rijnbeek (Erasmus MC).
See the video highlights of the HONEUR Forum:
ITEM CODE: CP-398580 | DATE OF PREPARATION: JUNE 2023
back to all news
ITEM CODE: RF-247386 | DATE OF PREPARATION: NOVEMBER 2022
ITEM CODE: RF-272618 | DATE OF PREPARATION: 28 JUNE 2023